As one of Miami-Dade County's most spectacular settings, the Village of Bal Harbor defines upscale, high-end living. Located at the northernmost point of the same barrier island home to Miami Beach and Surfside,
Bal Harbor
features two distinctive lifestyles. To the west of Collins Avenue (Florida State Highway A1A), stunning single-family estates face the
Bal Harbor Yacht Club
overlooking Biscayne Bay. To the east of Collings Avenue is a collection of some of the most luxurious condominium and apartment communities anywhere in South Florida. That almost all of these luxe high-rise residences overlook the Atlantic Ocean's vast beauty is simply a beachfront bonus.
Though primarily a community of empty nesters and retirees, an oft-overlooked aspect of Bal Harbor is its irresistible draw for families. While the median age is just over 51, approximately 35% of the population is under 40 — and the population keeps getting younger and younger.


The upscale lifestyle is undoubtedly a draw, but so is the proximity to several outstanding public schools and the endless array of things to do. Families of all ages will find a lot to love about Bal Harbor, including those with young children in tow.


Let's explore this luxurious yet extremely livable lifestyle and discover five family-friendly activities in Bal Harbor.
Bal Harbor beaches

When considering all of the wonderful things to do and see in an area as spectacular as the Miami Coast, the list always starts with the beach. In Bal Harbor's case, its three beaches.


First is the village's namesake stretch of sand, which buffers the community's high-end, high-rise condos from the waves of the Atlantic Ocean.
Bal Harbor Beach
is a mile of uninterrupted oceanfront tranquility, running from the posh St. Regis Hotel at the beach's southern end to the equally glam Ritz-Carlton Hotel at the northern tip of the community. Though public, the beach is less frequented than Miami Beach, which means a more serene, private experience—perfect for families seeking a little peace and quiet to enjoy a sun-soaked day.
For families who do want a little more action without venturing too far from Bal Harbor's cozy confines, take Collins Avenue across the Haulover Inlet to
Haulover Park
—no more than a two-minute drive from the Ritz-Carlton. Catering to families of all ages, Haulover Park is one of Miami-Dade's most active recreational areas. It includes a mile-and-a-half of undeveloped beachfront, facilities for biking, fishing, and skateboarding, the
Bill Bird Marina
, and Food Truck Tuesdays, which features standout food vendors and live music. The public beach also accommodates nude sunbathers at its northern section and unleashed dogs at its southern bark park.
Finally, for families who like to explore on foot or via two wheels, the
Bal Harbor Beach Scenic Path
has separate paths for walkers and joggers and those on bikes. More widely known as Atlantic Way, the trail extends into the
Surfside
community immediately to Bal Harbor's south, eventually becoming the Miami Beach Boardwalk. For those so inclined, you can take its entire 10-mile route down to
South Pointe Park Pier
, experiencing the best of Miami Beach along the way, before making the 10-mile return journey back to Bal Harbor.
Bal Harbor shops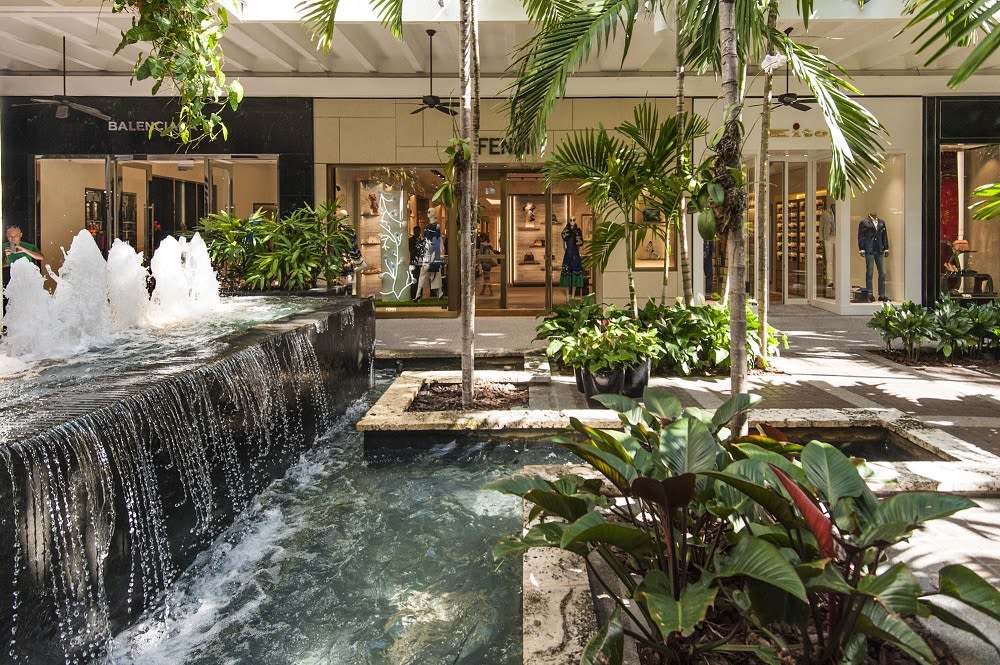 Considered to be one of the best collections of high-end luxury shops in Florida, the vaunted
Bal Harbor Shops
doesn't immediately lend itself to a family-friendly destination—unless, of course, your family is one filled with sophisticated shopaholics.
However, one need not be a connoisseur of exclusive brand labels to enjoy an afternoon perusing the lush, tropical open-air shrine to the best in high-fashion, upscale housewares, and exquisite dining. Indeed, there's plenty for luxury consumers of all ages to enjoy at Bal Harbor Shops.


A sample itinerary may include a stop at
Monnalisa
, an Italian childrenswear brand that mixes bold strokes of color and fun with incredibly fashionable youth wear. For creative French children's clothes,
Bonpoint
is a worthy stop to ensure your school-aged children look and feel
magnifique
. If you're seeking out the absolute best name in designer fashion and their youthful offerings,
Couture Kids
is your first and last stop.
Not all family outings are about the little ones, though, and Bal Harbor Shops accommodates generational excursions better than most other locales. Beyond the children's clothiers, there's high fashion for everyone here: women's and men's apparel, shoes, bags, leather goods and books (see below), home goods, and plenty of health and beauty. Then there's the world-class dining—Italian favorite
Carpaccio
, authentic French bistro
Le Zoo
, Japanese-infused
Makoto
— that's often the highlight of family outings. And, yes, families with a sweet tooth are represented too—
Bianca Gelato
for frozen treats and
Chocolatier
for gourmet chocolates and pastries.
Oleta River State Park
It's not often you're afforded near-direct access to one of Florida's most celebrated outdoor spaces, but living in or visiting Bal Harbor grants you many enviable perks. 1,000-acre
Oleta River State Park
is one such amenity.
A less than 10-minute drive from Bal Harbor, Oleta River is Florida's largest urban park. It offers a wealth of outdoor space and activities perfect for family-centered adventures. The park's surprisingly large footprint features over 15 miles of off-road bike trails, paddle boating in the shadow of lush mangrove forests, and spaces for fishing, swimming, sunbathing, camping, and picnicking along Biscayne Bay.
The Ritz-Carlton & The St. Regis Hotels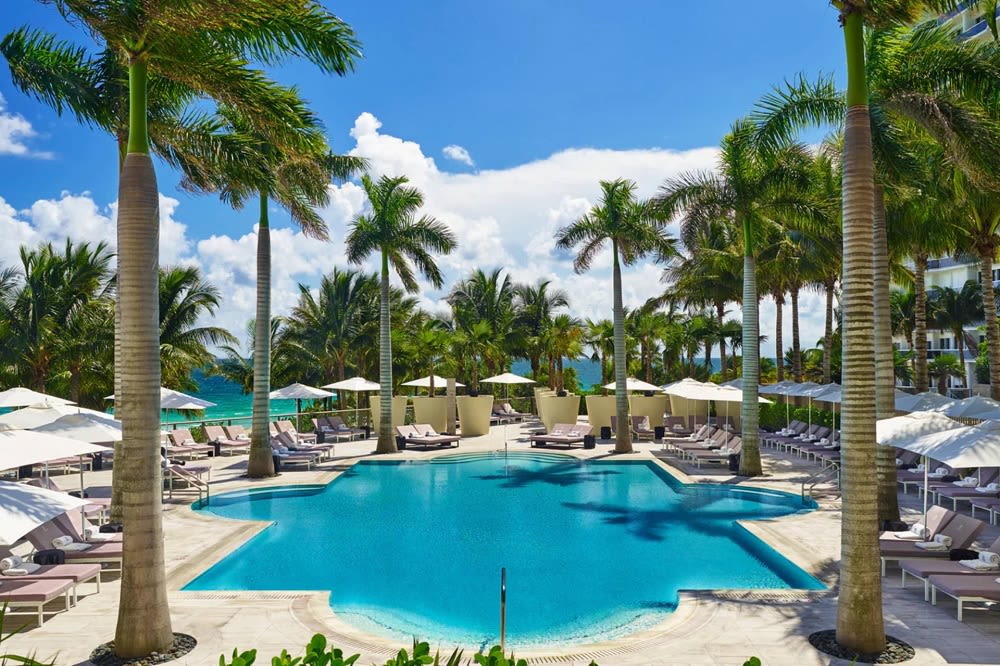 Photo courtesy of The St. Regis Bal Harbor Hotel
Decadent housing. Ultra high-end shopping. A gorgeous, public beach that's practically private. If Bal Harbor sounds like the ideal oceanfront enclave, it is. We've only mentioned in passing two of the village's most extraordinary pieces of property that also happen to be highly family-friendly—
The Ritz Carlton, Bal Harbor
and
The St. Regis Bal Harbor Hotel
.
That last statement may be surprising to many, considering the unapologetic five-star opulence of both establishments, but each beachfront hotel offers unique services and programs that cater directly to families who appreciate the finer things in life.


For example, aside from being one of the premier wedding venues in Miami—for those at the beginning of planting their familial roots—The Ritz-Carlton, Bal Harbor features a Ritz Kids program. In addition to making children feel welcome with a special registration area, a kids packet, and a dedicated kid-friendly menu for room or pool service, Ritz Kids has curated a list of must-see family-friendly destinations throughout Miami. A few of these spots include
Gator Park
and
Lion Country Safari Park
, both in the Everglades, the
Miami Children's Museum
, and The
Phillip and Patricia Frost Museum of Science
. The hotel's concierge will coordinate arrangements as necessary.
For its part, The St. Regis Bal Harbor features its Family Traditions program, which offers a similar white-glove approach to ensuring that families get the most out of their Bal Harbor experience. Children and their parents can choose from tailored activities, including
guided tours of the Everglades
, trips to family-centered locales in Miami Beach, and afternoon tea at
La Gourmandise
, the hotel's onsite French-inspired bistro.
Not only that, but the onsite retro-chic restaurant
BH Burger Bar
is an ideal spot for families to experience upscale taproom dining in a decidedly relaxed atmosphere. Both hotels are part of Marriott Bonvoy's luxury hotel collection. Each offers direct beach access with seaside cabanas and amenity-laden services for adults and children.
Books & Books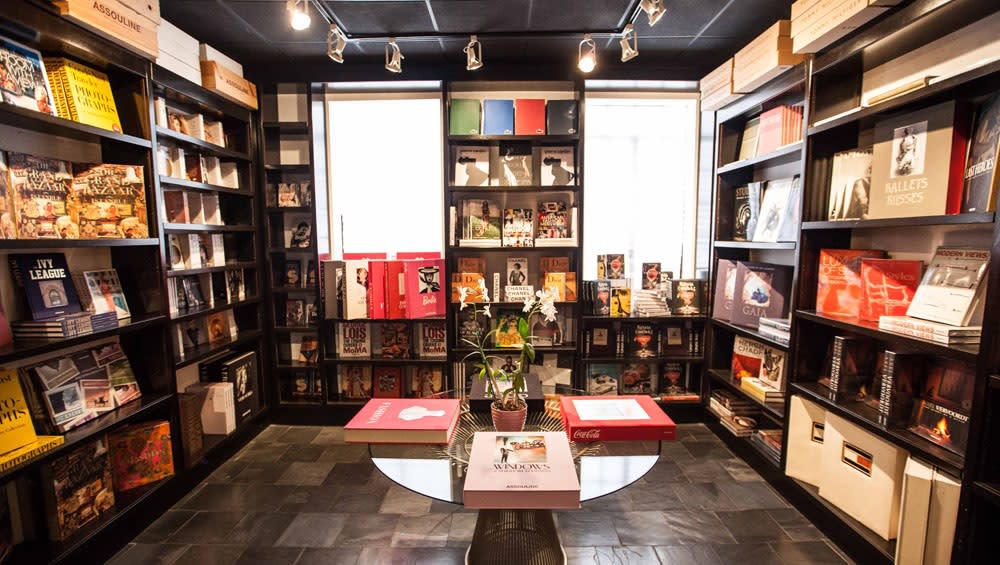 Finally, we love books. So do many South Floridians—of all ages, which brings us to our last family-friendly activity in Bal Harbor—a visit to the bookstore. But not just any bookstore—a genuine, independently-owned, and operated South Florida treasure. For those in the know, there's no better place for a family of bookworms to browse both popular and rare bestsellers and specialty books and publications than at
Books & Books
.
Upon opening its first store in Coral Gables in 1982, Books & Books blossomed into one of the country's most notable and celebrated independent bookstores. Now with shops in Coconut Grove, Pinecrest, Miami, and Key West, you're not far from a fantastic in-store experience. Of course, we're partial to the Books & Books in Bal Harbor Shops. It makes our list since few places appeal to the wants and desires of the whole family quite like a bookstore. Bal Harbor offers the perfect setting for all to indulge their literary passions.


Are you ready to discover something extraordinary in South Florida's luxury real estate market? Contact
Vanessa Frank
today to begin your real estate journey in one of the world's most stunning locales. Whether you're buying oceanfront property in Bal Harbor or selling Surfside or Sunny Isles real estate, allow Vanessa and her years of experience and expertise to be your guide to Miami's coastal luxury real estate market.