It's easy to be smitten by the stunning beach life, year-round subtropical weather, and vibrant community and culture— not to mention that Miami Beach is a central hub for culture with electrifying nightlife and a vast array of shopping and dining options.
If you are planning to relocate to Miami Beach, then you'll be living in one of the best places to live, according to
USNews.com
, which highlights how a single city can be both the world's greatest international business hubs and the perfect place for beach relaxation, parties and so much more.
Known for great neighborhoods and numerous things to see and do,
moving to Miami Beach
is perfect for you. This guide explores critical things to know about the place to help you make the right decisions.
Miami Beach's Climate

Like other parts of Southern Florida, Miami Beach's climate is considered tropical. Its specifically referred to as "tropical monsoon," meaning it experiences a large amount of rain even during dry seasons. However, the rain is received in powerful bursts that resolve fast and return with the sun.

While the potential presence of rainfall during both seasons, there's still some remarkable climactic difference. The wet season which begins from May and stretches to October, sees rain and thunderstorms nearly every day, with June being the rainiest month experiencing about 15 rainy days. On the other hand, the sunny period has approximately 200 hours of sunshine per year and around 70% of the sun per day.

In Miami Beach, you can have thunderstorms for one minute and bask in the sun in the next. Moreover, the city is a pretty humid place throughout the year, with humidity at about 75% on average.

This climate is susceptible to tropical storms forming in the Atlantic Ocean and hurricanes. The city has been hit by major hurricanes over the last few years, and hurricane preparedness is part of its culture. If you are considering relocating, you should be clear-eyed about hurricane risks.

Additionally, Miami Beach is vulnerable to flooding as its located on a low-lying island. Flood risks are high between September and November, during which it experiences what locals refer to as "King Tide"– the largest tide of the year. There are various methods the city deals with flooding, including building elevated roads and sidewalks and supporting wetland conservation areas.


Choose a Neighborhood and Find a Home

Do extensive research and get to know the place before moving to Miami Beach. The city has multiple district neighborhoods, each catering to different personalities and lifestyles.

Some of the most notable neighborhoods to consider include:


South Beach- This is the most well-known neighborhood with waterfront real estate, 5-star hotels, beach clubs, and a list of high-end restaurants and nightlife.



South of Fifth(SoFi)- Located on the South of Fifth street, it's one of the most affluent places in Miami Beach, off the coast featuring a selection of renowned restaurants, waterfront parks, cafes, and a marina, as well as luxury condo buildings. Since it's located South of the ocean, you'll find many skaters and surfers cruising down Ocean Drive. Everything in this area is within walking distance, with several dog parks along the way.



Sunset Island and Venetian Islands

- These are centrally located with accessibility to The Design District, Downtown Miami, and Coconut Grove. They are known for their walkability and are perfect for those who crave waterfront living and an active lifestyle with numerous things to do, such as bike across the Venetian, join a yoga class, or paddleboard along the bay. Both neighborhoods have some of the most stunning

waterfront homes

. You can also check the condo living at Belle Isle just across from the iconic Standard Hotel & Spa, which offers a sprawling view from the pool deck and delicious lunch options from Lido Grill.

North Bay Road, La Gorce, Star, Palm, and Hibiscus Islands- These offer some of the priciest and most desired waterfront homes, many littered with unique private docks and expansive views. They are all known to be very family-friendly, with large homes, schools nearby, and a private golf course at La Gorce. Despite not being a walkable neighborhood, you'll be a few minutes' drive from restaurants and entertainment options.



North Beach

- This has a mixture of multifamily rentals and more affordable condos, plus some ultra-luxury condos such as the Eighty-Seven Park and Arte. It's a relaxed area from 60th Street to

Surfside estates

and a great neighborhood for young families and golf lovers. The beaches are more private, with a newly redesigned North Shore Open Space Park and a boardwalk.

Altos Del Mar

- If you are looking for an oceanfront single-family home, this ultra-exclusive neighborhood with only 12 homes directly on the sand is the perfect option. It's also minutes from

Bal Harbor

Shops, one of the world's most recognized fashion destinations.
When relocating, a Surfside real estate agent can be a great neighborhood guide. They can also facilitate renting or buying your new home.


Transportation in Miami Beach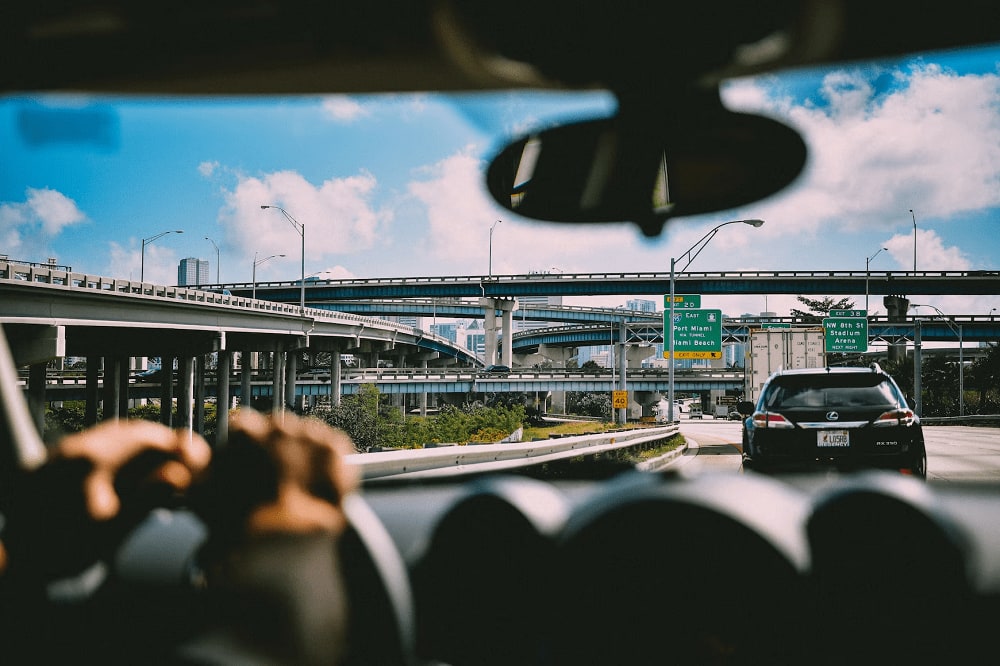 If you are moving to Miami Beach from out of state or another country, you'll need a Florida driver's license as well as a Florida tag for your vehicle from the
Florida Highway Safety and Motor Vehicles
department.
Another transportation option is the
Underline
which offers pedestrians and bicycle paths, a walkable-bikeable urban trail connecting neighborhoods in a unique way.
The airports are also an option for easy transportation, and the
Miami International Airport
(MIA) is third in the country for transporting people internationally. Therefore, when you live in Miami Beach, you're connected to the entire world.
Culture and Activities in Miami Beach

There are several beaches that individuals frequent for various reasons. South Beach is one of the most featured in magazines and screens with a kid-friendly section. In the North Beach neighborhood, North Shore Park Beach is full of natural beauty and away from noisy resort areas. Full Moon Beach by the Biscayne Point is less crowded, while Ocean Terrace Public Beach is best for kitesurfing. And, of course, the city's main beach, Miami Beach, and many more.

Enjoy beautiful hiking trails such as Crandon Park on Key Biscayne, with incredible sandy beaches to explore. You can play tennis and golf while there as well as kayaking and paddleboarding.

There are also plenty of biking trails with multiple free trails to enjoy, like the Oleta River State Park, which has trails for all levels, from beginner to expert.

Miami Beach also boasts a beautiful collection of parks for recreation and nature lovers. Lummus Park features walking trails, playgrounds, and picnic areas; South Pointe Park, located in the exclusive South of Fifth, offers cycling and skateboarding spaces.

There are many dining and shopping options and art galleries throughout Miami Beach. Almost every street features restaurants and shops to explore, including indoor and outdoor malls and a couple of large lifestyle centers such as the Sunset Harbor.

The restaurant scene in the city features several Cuban cuisines, including some of the best restaurants. There's everything from affordable food trucks to luxury establishments serving authentic Havana dishes. And since Miami Beach is a prominent tourist area with millions of tourists every year, there's a large variety of food and price, things to buy, and places to shop. Think about things you like to do, and Miami Beach is likely just the spot for it.


Education Opportunities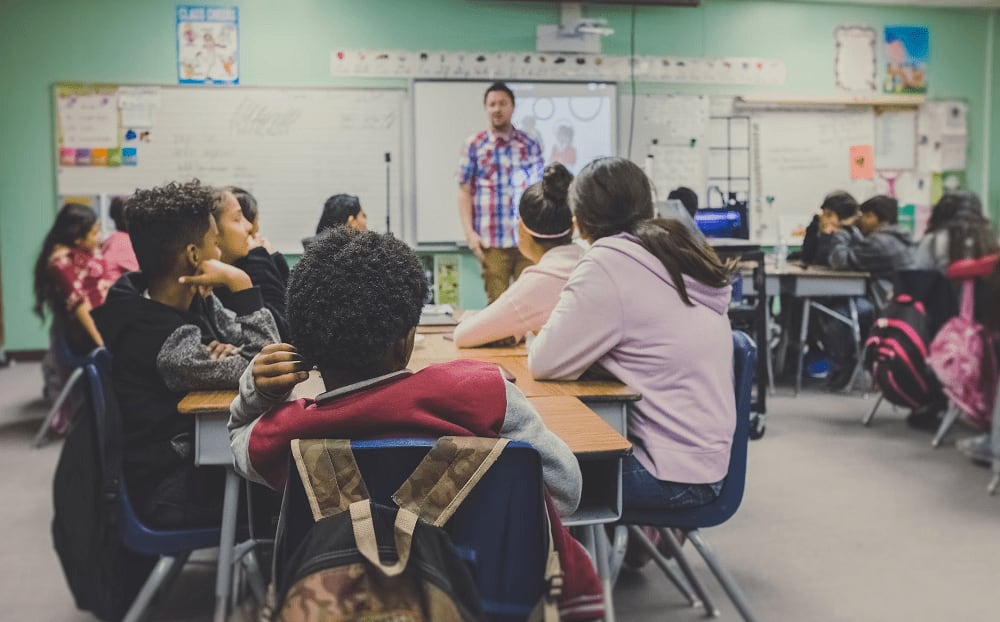 Miami Beach is family-friendly, with programs and events for kids and adults. Some programs focus on fitness, science, nutrition, nature, and cultural arts. Kids' activities run throughout the school year and during vacation breaks at different parks in the country.
Plenty of top schools have private and public options for different levels. Offering education from kindergarten level to 12th grade, Miami is the fourth largest public school district nationwide. It has a
map
where you can enter your home address to find your neighborhood schools.

Miami Beach Public Library System has several locations in the metro area. The libraries are packed with student resources, including tutoring and homework with programs, books, and more.


Employment and top industries
Miami Beach ranks
number one
in Niche's "2021 Best Suburbs for Young Professionals in Florida." Its population is between 25 and 44 years old, with seniors above 65. This means that it's an excellent place for young professionals and retirees alike.

Miami's robust economy is supported by several leading industries, which means you can invest or work in any of the sectors, including:


Banking and finance
Tourism and hospitality
Media and Telecommunications
Technology
Aviation
International Trade
Agriculture
Creative design
Life Sciences and healthcare
Trade and logistics
And if you are looking to start a private business, the city offers many tax advantages, such as a lack of local corporate tax, no state personal income tax, and a very low state corporate tax.


Local Bank and Healthcare Providers
For your business and personal banking needs, there are various established local banks, including
Regions Bank
,
Bank of America
, and
Iberia Bank
. The
RSM
is a local tax, assurance, and consulting services provider.

There are also several healthcare providers, including Florida Blue. Ensure you check your insurance plan and research which medical facilities are part of your in-network health providers, as this will help you avoid higher tax rates for out-of-network healthcare.


Miami Beach Summary

Miami Beach has always been among the leading, hottest destinations in the world. It's often coveted for its incredible beaches, vibrant nightlife, top-rated dining, and historic Art Deco architecture. From the exciting culture to the beach life, there's something for everyone, and from Ocean Drive to South of Fifth, Miami Beach has become more than just a vacation destination for many people who now call the city home.
If you are considering relocating to Miami Beach and are interested in homes for sale in Surfside, Miami Beach, or Bal Harbor, contact
Vanessa Frank
for more information.